Back to Recipes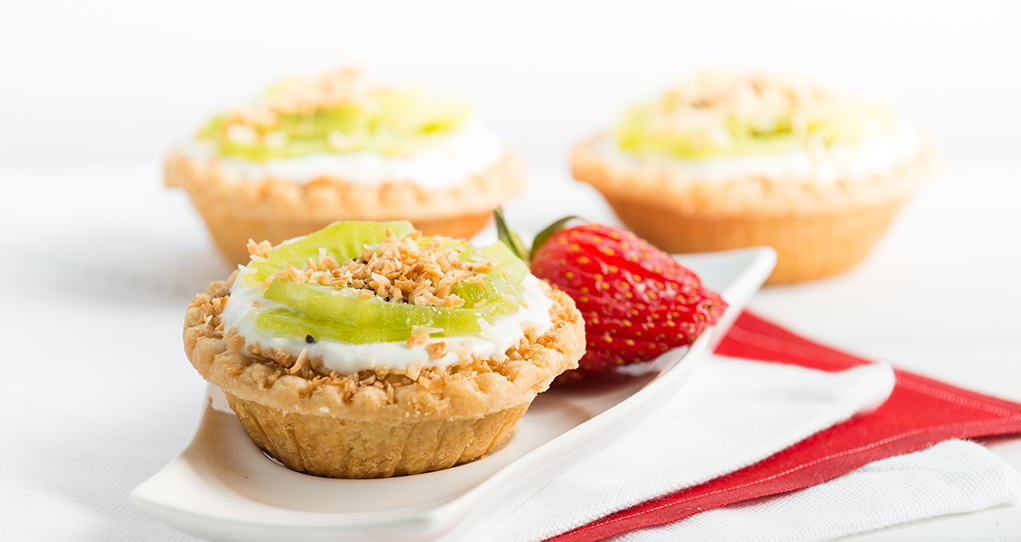 Ingredients
2 cups (500 mL) Astro® Original Balkan Plain 3% yogourt
2 tbsp (30 mL) Lactantia butter or Lactantia margarine, softened
½ cup (125 mL) granulated white sugar
1 egg, large
1 cup (500 mL) shredded or flaked unsweetened coconut
1 tsp (5 mL) vanilla extract
½ cup (125 mL) raspberry jam
12 prepared tart shells, unbaked
Preparation
Place Astro yogourt in a coffee filter or cheesecloth-lined strainer. Let stand over a bowl for about 4 hours. Discard accumulated liquid.

Preheat oven to 400°F (200°C). Evenly space tart shells on a baking sheet, or line a 12-cup muffin tin with dough if using homemade pastry.

In a bowl cream together Lactantia butter and sugar. Measure ½ cup (125 mL) of the drained Astro yogourt* and add to creamed mixture with egg and vanilla extract. Blend well. Add coconut and mix well.

In each tart shell place 1 tsp (2.5 mL) of raspberry jam. Over jam evenly distribute coconut mixture between tart shells (2 tbsp or 30 mL each).

Bake for 10 minutes at 400°F (200°C). Turn down oven to 350°F (180°C) and continue cooking for 5-10 minutes until pastry is done and filling is lightly browned.

Can be served warm or at room temperature. Refrigerate any leftover tarts.