Back to Recipes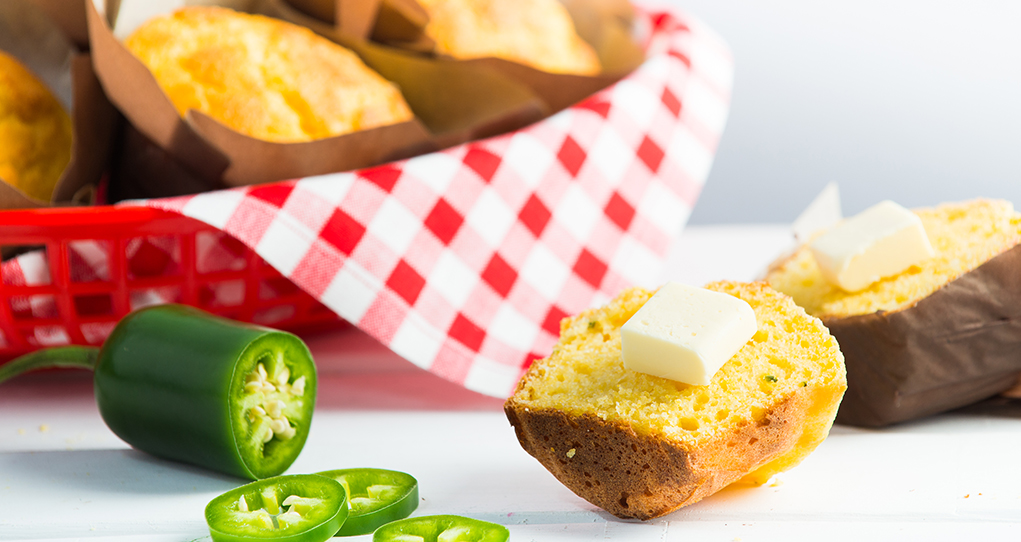 Ingredients
1 cup (250 mL) all-purpose flour
½ tsp (2.5 mL) baking soda
1½ tsp (7.5 mL) baking powder
2 tbsp (30 mL) sugar
1 tsp (5 mL) salt
¾ cup (175 mL) yellow cornmeal
1½ cups (375 mL) Astro® Original Balkan Plain 0% yogourt
1 egg
3 tbsp (45 mL) vegetable oil
Preparation
Combine dry ingredients in bowl.

In a large measuring cup, combine Astro Original yogourt, egg and oil, beating lightly with a fork.

Add to dry ingredients. Mix until just combined and pour into a greased pan.

Preheat oven to 425°F (220°C). Bake loaf for 30-35 minutes.

Serve with Lactantia Butter or Lactantia Healthy Attitude Margarine.