Back to Recipes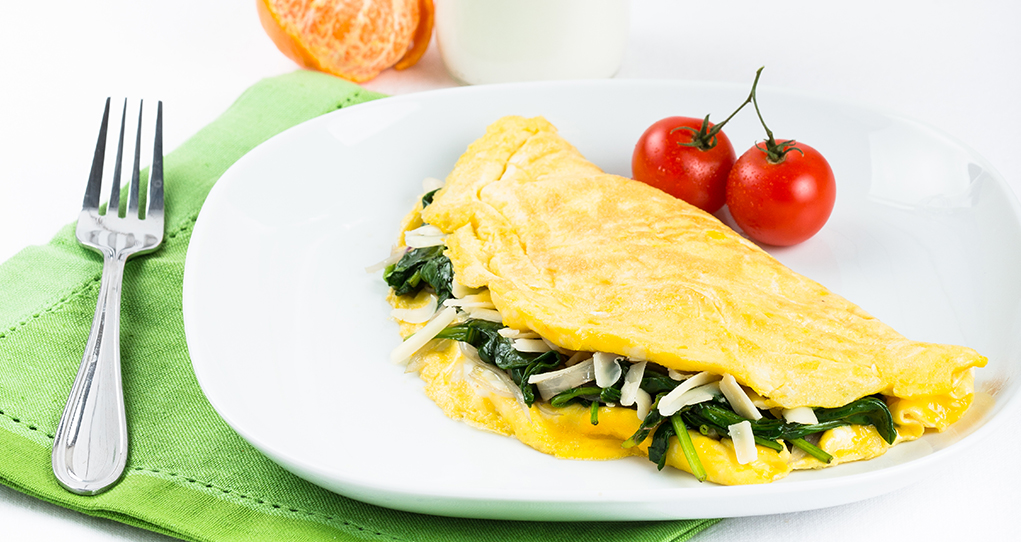 Ingredients
1 tbsp (15 mL) Lactantia salted butter, divided
2 large organic eggs
3 tbsp (45 mL) Astro® BioBest® plain 750 g yogourt
1 cup (250 mL) baby spinach
1 small shallot, sliced
2 tbsp (30 mL) grated Black Diamond cheddar cheese
Freshly ground pepper
Preparation
Heat a large non-stick skillet over medium heat. Add half the Lactantia butter and melt until frothy. Add the spinach and shallot and sauté until soft, about 3 minutes.

Meanwhile, beat the eggs together with 2 tablespoons Astro® BioBest yogourt and pinch of freshly ground black pepper.

Transfer softened vegetables to a clean bowl. Wipe the skillet out and melt remaining butter. Add the beaten eggs and let set for 30 seconds. Carefully, drag a spatula from the rim of the omelet to the centre, working your way around the skillet. Let the omelet continue to cook until almost set, about 5 minutes.

Flip the omelet and continue to cook for 1 to 2 minutes more. Transfer to a plate, add vegetables and cheese on half the omelet and fold remaining half over the filling. Top with remaining Astro Original Organic yogourt.