Back to Recipes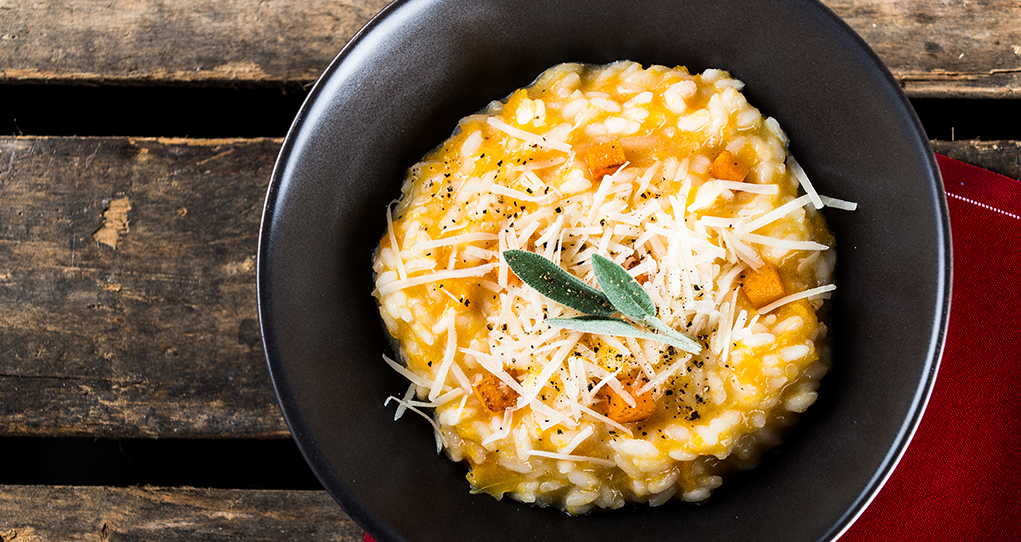 Ingredients
1 tbsp (15 mL) extra virgin olive oil
1 tbsp (15 mL) Lactantia unsalted butter
1 small Spanish onion, chopped
1 cup (288 g) Arborio rice
½ cup (125 mL) dry white wine
4 cups (900 mL) low sodium vegetable stock
¼ cup (64 mL) Astro® Original Balkan Plain 6% yogourt
1½ cup (450 g) fresh or frozen butternut squash chunks
¼ cup (22 g) Parmesan cheese, plus additional for serving
1 tbsp (15 mL) freshly chopped sage
Salt and pepper
Preparation
Pour stock into a small saucepan and heat over low heat, keep warm while making risotto.

Melt Lactantia butter with olive oil in large skillet over medium heat. Add the onion and sauté until softened, about 5 minutes. Add the Arborio rice and stir for 2 minutes.

Add wine and cook, stirring until evaporated. Add 2 cups of stock and butternut squash, stir until liquid has evaporated. Add an additional 1 cup of stock, continue to stir until evaporated. Continue adding stock and stirring until Arborio rice is al dente and creamy. Stir in Astro Original yogourt, Parmesan cheese and sage. Season with salt and pepper.

Serve risotto as a main or side dish with an extra sprinkling of Parmesan cheese.