Back to Recipes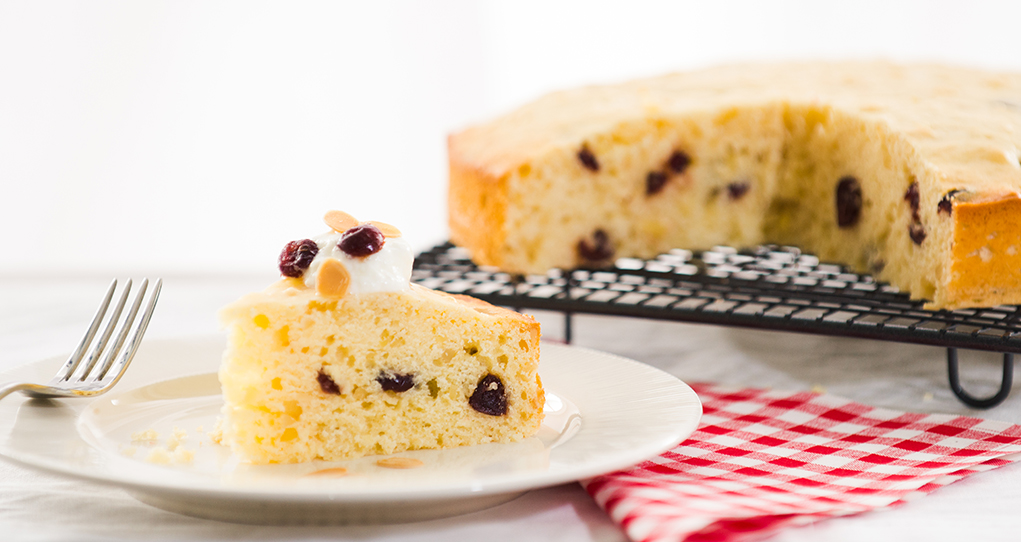 Ingredients
¾ cup (175 mL) Lactantia unsalted butter, at room temperature
1 cup (250 mL) sugar
3 large eggs
1 cup (250 mL) Astro® Original Balkan Plain 2% yogourt
1 tsp (5 mL) vanilla extract
2 cups (500 mL) all-purpose flour
2 tsp (10 mL) baking powder
1 cup (250 mL) dried cranberries
1 cup (250 mL) chopped almonds
Preparation
Preheat oven to 350ºF (175ºC).

In a large bowl of food processor or mixer, cream Lactantia butter and sugar together until light.

Add eggs one at a time, beating well after each addition. Add Astro Original yogourt and vanilla, mix well.

Add flour and baking powder and process quickly. Stir in dried cranberries and almonds.

Spread batter in a well greased 9" (23 cm) round pan and bake in preheated oven for 50-60 minutes or until a cake tester comes out clean. Serve the cake warm or, cool on cake rack and serve at room temperature.