Back to Recipes
Grilled Yogourt Chicken with Mint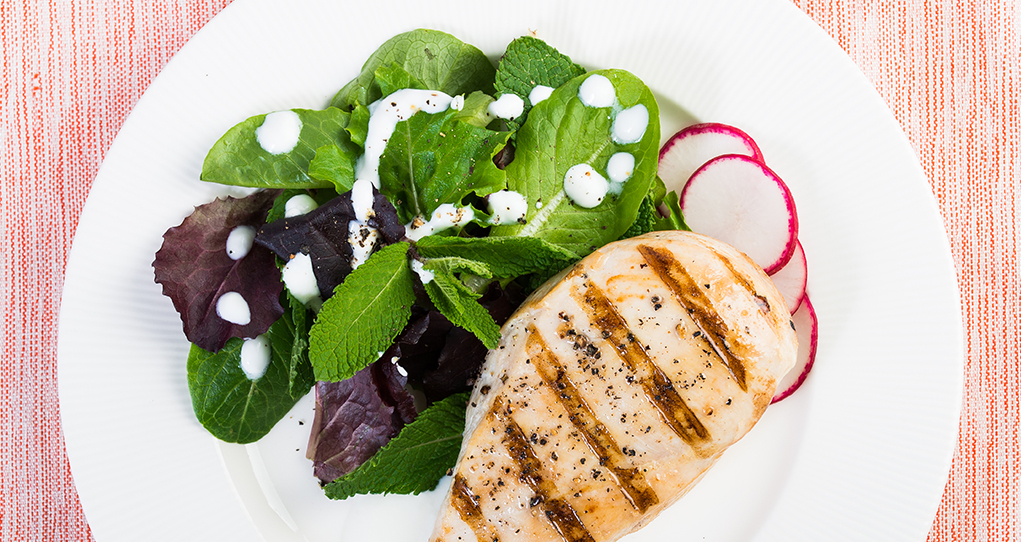 Ingredients
4 - 4 oz (450 g) chicken breasts boneless and skinless
1 cup (250 mL) Astro® Original Balkan Plain 0% yogourt

2 tbsp (30 mL) extra-virgin olive oil 

3 cloves garlic, minced 

1 zest of lemon, minced 

¼ cup (64 mL) fresh mint leaves, chopped
2 tsp (10 mL) cumin 

Freshly ground pepper and salt, to taste
Preparation
In a shallow dish, glass or ceramic, large enough to hold chicken breasts, combine Astro Original yogourt, olive oil, garlic, lemon zest, mint leaves, cumin, salt and pepper. Set aside.


Dry chicken breasts with a paper towel. Add chicken to the Astro Original yogourt marinade, turning to coat both sides; cover with plastic wrap and marinate for 8 hours, up to 24 hours.


Preheat barbecue, remove chicken pieces from the marinade. Place chicken on barbecue and cook 6 minutes per side.