Back to Recipes
Indulgent Vanilla Yogourt Mousse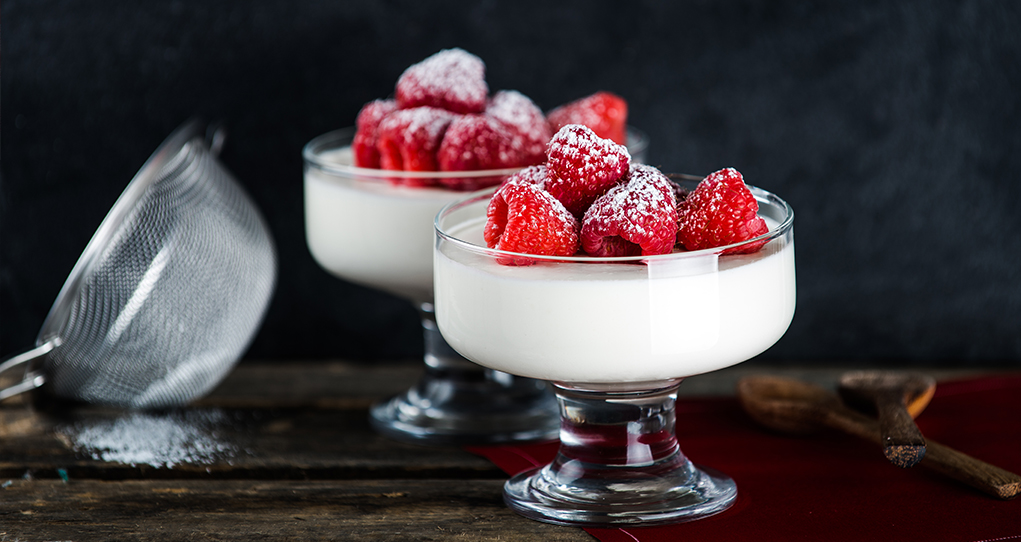 Ingredients
2 tsp (10 mL) gelatin
2 tbsp (30 mL) water
1 cup (250 g) Astro® Original Balkan Plain 6% yogourt
¼ cup (64 mL) honey
1 cup (250 mL) Lactantia heavy cream
½ cup (125 mL) fresh raspberries
2 tsp (10 mL) clear vanilla extract
Icing sugar, for serving
Preparation
In a small heatproof bowl, sprinkle gelatin over the water. Let stand for 10 minutes.

In a bowl, stir together Astro Original yogourt and honey. In a separate bowl, whip Lactantia heavy cream into stiff peaks, set aside.

In a double boiler or in a microwave, heat gelatin-water mixture until gelatin has melted, about 2 minutes. Quickly stir into yogourt mixture, and add vanilla extract. Fold in whipped cream.

Divide between dessert dishes and cover with plastic wrap. Refrigerate for 2 hours or overnight. Serve with fresh raspberries and a sprinkle of powdered sugar.