Back to Recipes
Vanilla Yogourt and Berry Trifle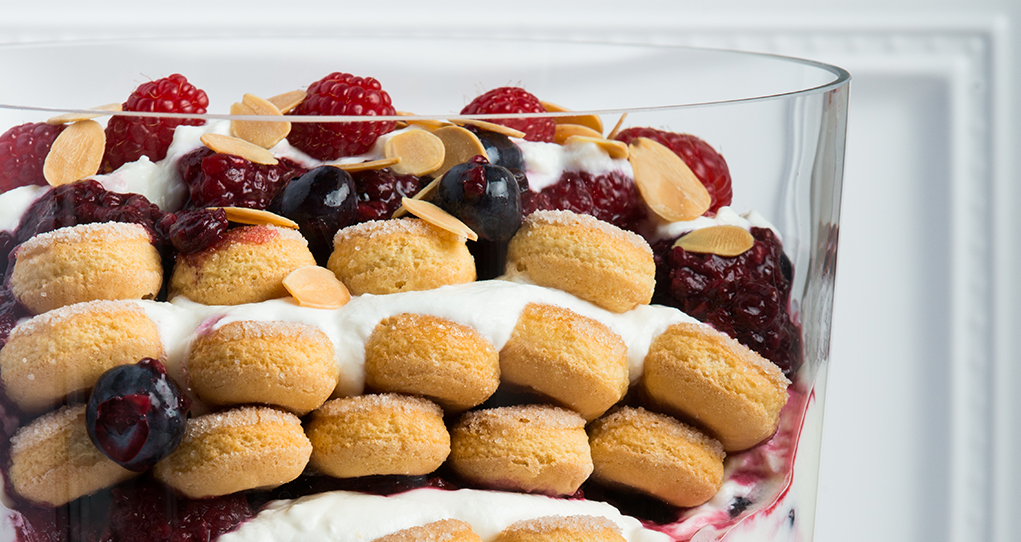 Ingredients
2 tubs (650 g) Astro® Original Balkan Vanilla yogourt
5 cups (850 g) mixed frozen berries
1 tsp (5 mL) orange zest
¼ cup (64 mL) orange juice
1 cup (250 mL) water
¼ cup (64 mL) granulated sugar
1 package Italian ladyfinger cookies
3 tbsp (45 mL) sliced almonds, toasted
Preparation
In a saucepan combine berries, orange zest, orange juice, water and sugar. Bring to a boil, reduce heat and continue to cook until liquid in the pot has reduced by half, about 15 minutes. Remove from the heat and cool completely, about 1 hour.

In a trifle dish, add two layers of cookies. Top with 2½ cups Astro Original yogourt and three-quarters of the berry mixture. Top with another 2½ cups of yogourt. Repeat once more with cookies, yogourt and berries. Top with sliced almonds.

To toast almonds, heat a skillet over medium-low heat. Add the almonds and toast until golden brown, about 2 minutes.