Back to Recipes
Nearly No Fat Peanut Butter Chocolate Chip Cookies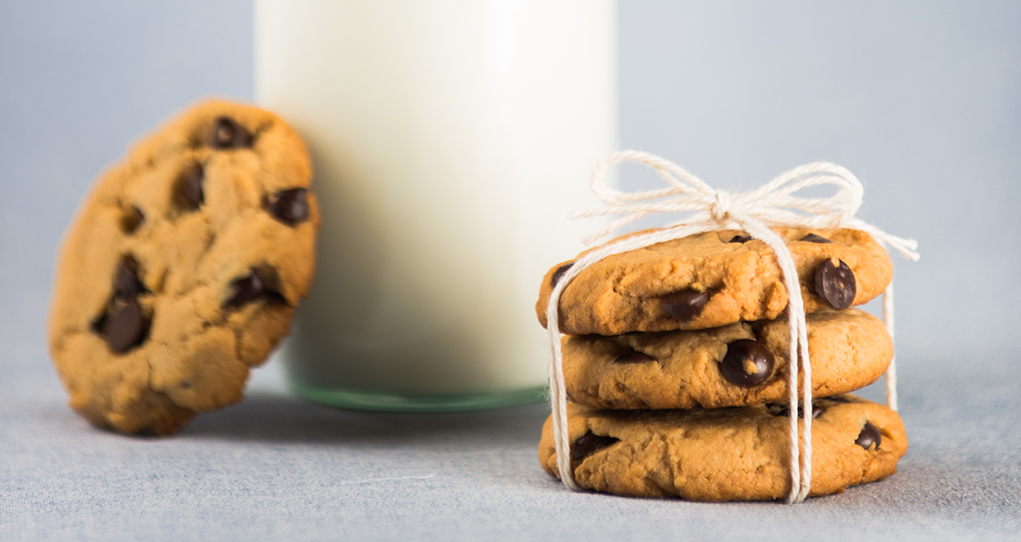 Ingredients
½ cup (125 mL) granulated sugar
½ cup (125 mL) brown sugar
¼ cup (64 mL) Lactantia unsalted butter, room temperature
¼ cup (64 mL) smooth peanut butter
½ cup (125 mL) Astro® BioBest® Plain yogourt
1 large egg
1 tsp (5 mL) vanilla extract
1¾ cups (218 g) all-purpose flour
½ tsp (2.5 mL) baking soda
½ tsp (2.5 mL) salt
¾ cup (126 g) semisweet chocolate chips
Preparation
Preheat oven to 350°F (180°C).

In a bowl cream together granulated sugar, brown sugar, Lactantia butter and peanut butter. Beat in Astro BioBest yogourt, egg and vanilla extract.

In a small bowl blend flour, baking soda and salt. Add dry ingredients to the wet ingredients and mix until just combined. Fold in chocolate chips.

Spoon 2 tbsp of batter onto a baking sheet lined with tin foil. Leave 2-inches between each cookie. Bake for 15 minutes or until cookies are golden. Cool on a wire rack before serving. Cookies will keep in an airtight container for up to 6 days at room temperature.