Back to Recipes
Protein Packed Banana Bread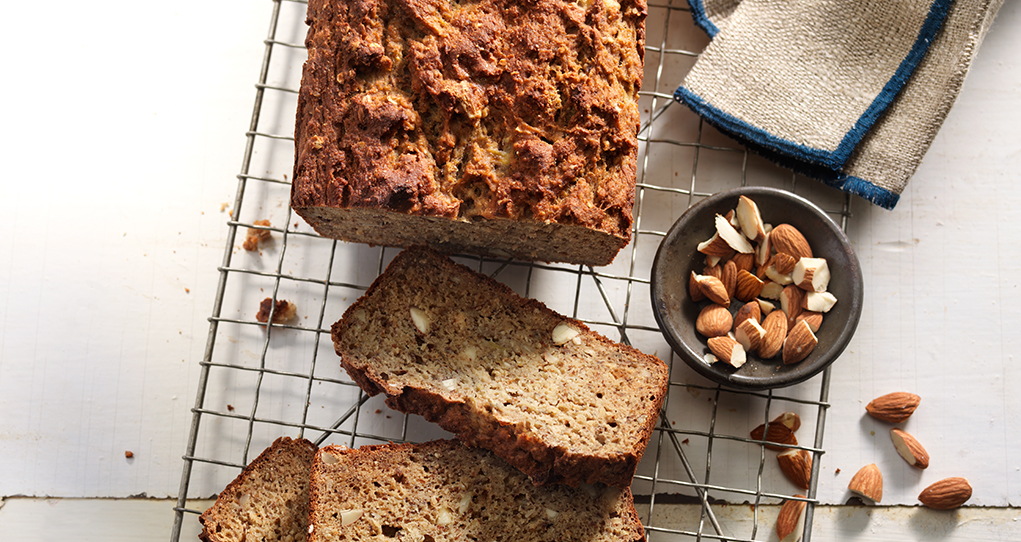 Ingredients
1/2 cup (125mL) each coconut flour, whole wheat flour, all-purpose flour
1/2 cup (125mL) almonds, chopped
1/2 cup (125mL) granulated sugar
1/4 cup (60mL) each ground flax seeds and quick oats
1/2 cup (125mL) vanilla protein powder (3 scoops)
1 1/2 tsp (7mL) baking soda
1 cup (250mL) Astro® Original Balkan Plain 2% yogourt
1/3 cup (75mL) Lactantia® PurFiltre® 2% Milk
4 very ripe bananas, mashed
2 eggs
Preparation
Preheat oven to 375°F (190°C). Lightly grease a 9 x 5-inch (2 L) loaf pan.

In large bowl, combine coconut, whole wheat and all-purpose flours, almonds, sugar, flax seeds, oats, protein powder and baking soda. In another bowl, whisk together yogourt, milk, bananas and eggs. Pour over dry ingredients; stir just until combined. Pour mixture into prepared pan.

Bake for 45 to 55 minutes or until a tester inserted in centre comes out clean.