Back to Recipes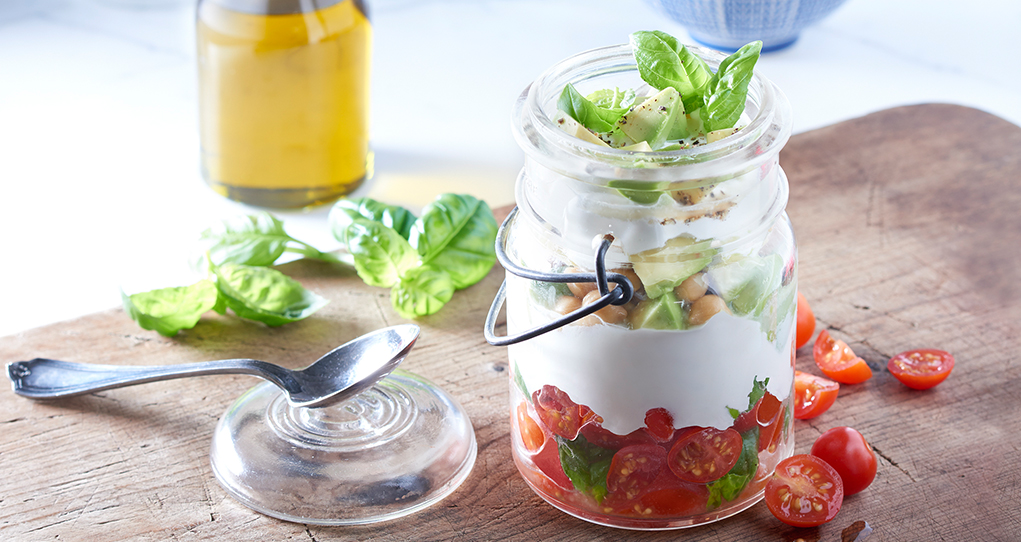 Ingredients
1 cup Astro Original Balkan Plain 6% yogourt
½ ripe avocado
½ cup chickpeas
½ cup cherry tomatoes, halved
A stem of fresh basil
Olive oil
Sea salt
Pepper
Preparation
To a jar, add chopped cherry tomatoes and basil leaves.

Add ½ cup Astro Original Balkan Plain 6% yogourt.

Add a layer of chickpeas and avocado slices.

Add ½ cup more of Astro Athentikos Greek Plain 0% yogourt.

Top with avocado slices, sea salt, cracked pepper and a drizzle of olive oil, and garnish with basil leaves.