Back to Recipes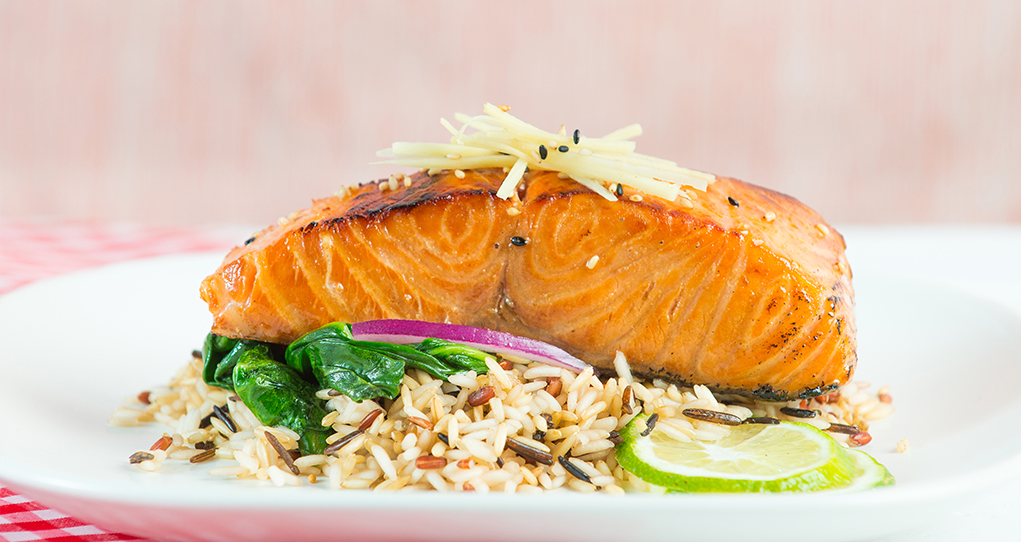 Ingredients
4 - 6 oz (675 g) salmon fillets
½ cup (125 mL) soy sauce
¼ cup (64 mL) brown sugar
½ cup (125 mL) Astro® Original Balkan Plain 0% yogourt
1 tbsp (30 mL) sesame oil
1 tbsp (15 mL) minced ginger
2 tsp (10 mL) Worcestershire sauce
1 tsp (5 mL) Sriracha hot sauce
Juice and zest of a lime
Fresh pepper
Preparation
In a shallow plate or glass bowl mix together the soy sauce, brown sugar, Astro Original yogourt, sesame oil, ginger, Worcestershire sauce, lemon juice and zest.

Lay the salmon on top and turn over to coat with the marinade. Cover and set aside for 20 to 30 minutes or overnight.

Remove salmon from the marinade and place on a foil lined sheet pan. Broil the salmon about 3 inches from the heat, 6-8 minutes, or until browned on top and flaky inside.