Back to Recipes
Grilled Pineapple with Balkan Yogourt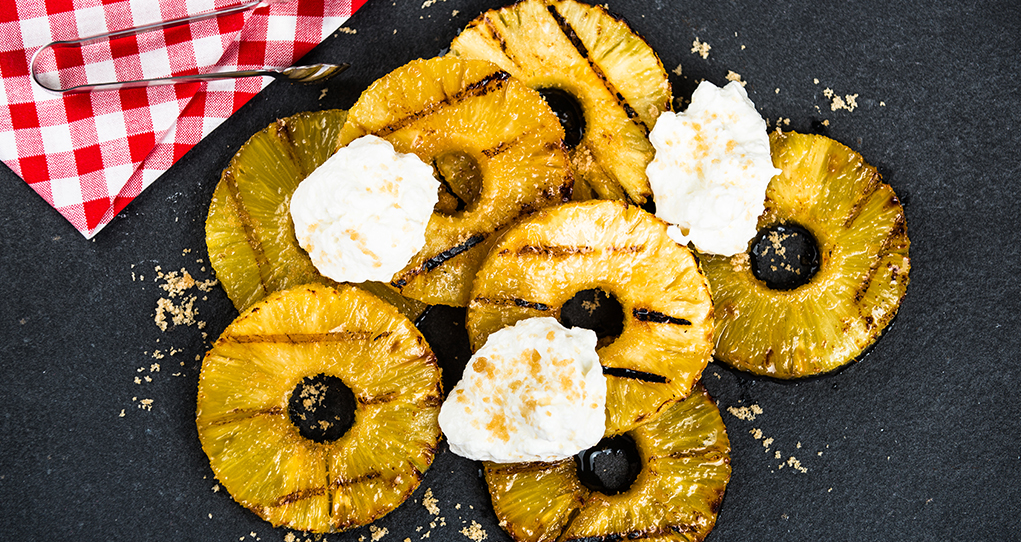 Ingredients
8 - ¼-inch thick pineapple rings
2 tbsp (30 mL) Lactantia salted butter, melted
¼ cup (64 mL) brown sugar
½ tsp (2.5 mL) cinnamon
1 cup (250 mL) Astro® Original Balkan Plain 6% yogourt
Preparation
Place Astro Original yogourt in a fine mesh sieve lined with 3 layers of cheese cloth and set over a bowl to drain. Preheat a lightly oiled grill to medium-high heat.

Stir together butter, brown sugar and cinnamon. Spread on pineapple rings. Arrange pineapple in a single layer on the BBQ and grill for 3 minutes per side until charred.

Transfer cooked pineapple to a platter and top with dollops of thickened Astro Original yogourt.