Back to Recipes
Honeyed Strawberry Yogourt Muffins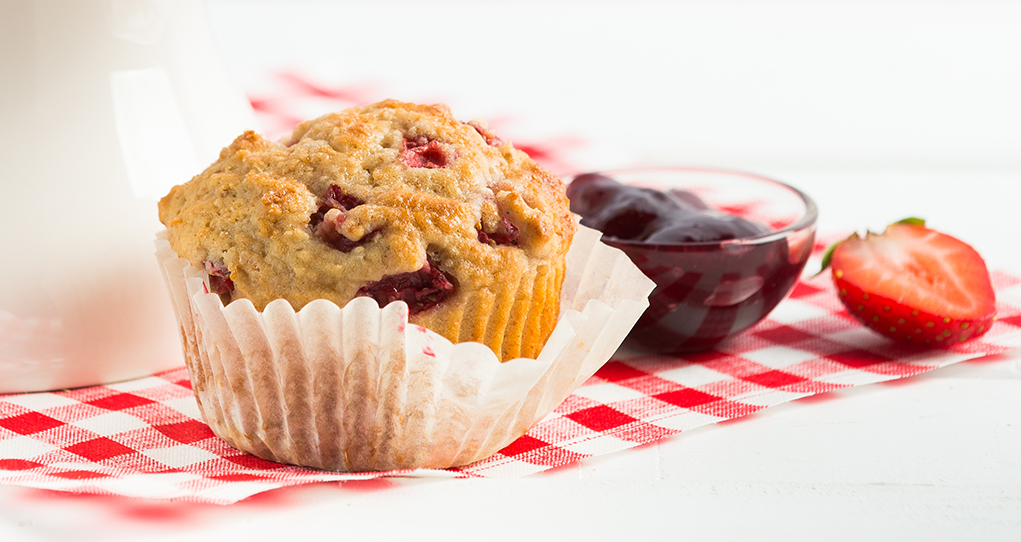 Ingredients
1 cup (250 mL) bran cereal
1⅓ cup (325 mL) Astro® Original Balkan French Vanilla yogourt

1 egg white

½ cup (125 mL) honey 

1 cup (250 mL) Lactantia skim milk 

½ cup (125 mL) Lactantia Healthy Attitude margarine, melted 

1¼ cup (300 mL) whole wheat flour

1¼ cup (300 mL) all-purpose flour 

1½ tsp (7.5 mL) baking powder 

1 tsp (5 mL) baking soda 

1½ cups (375 mL) sliced strawberries, fresh or frozen
Preparation
Preheat oven to 375ºF (190°C). Lightly grease a muffin pan with Lactantia Healthy Attitude margarine or line with paper wrappers.


Combine cereal with Astro Original yogourt and let stand 5 minutes. Add egg white, honey, milk and melted Lactantia margarine.


In a large mixing bowl, combine whole wheat flour, all-purpose flour, baking powder and baking soda. Mix well.


Add cereal mixture to dry ingredients and stir just until combined. Fold in strawberries.


Fill greased muffin tins and bake 25 to 30 minutes until set and golden in colour. Cool on a baking rack. Freezes well.