Back to Recipes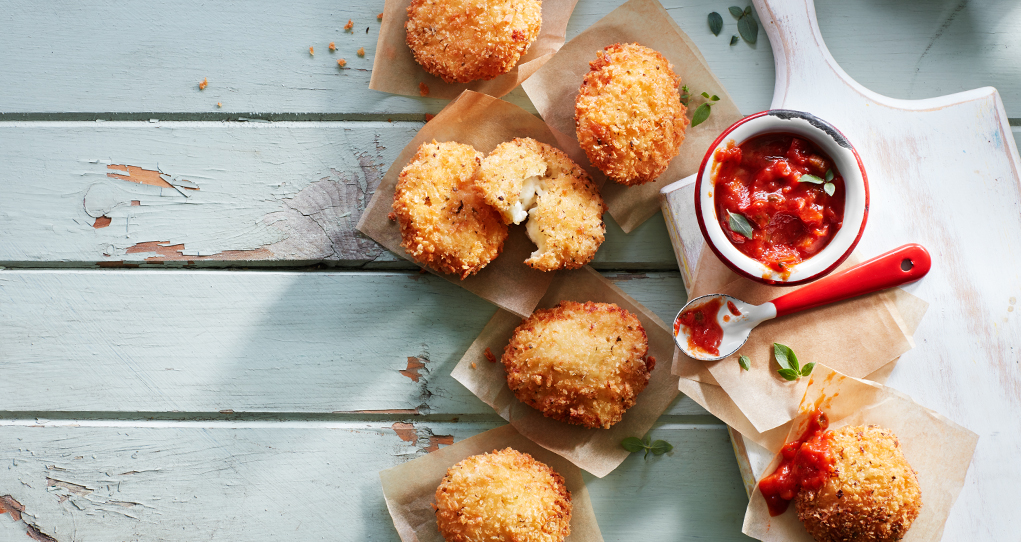 Ingredients
750g Astro® Original Balkan Plain 0% yogourt
2 tsp salt
Vegetable oil for frying
1 cup panko bread crumbs
1 1/2 tsp dried oregano
1/2 cup all-purpose flour
2 eggs
Preparation
Line a sieve large enough to hold yogourt with double-lined cheesecloth and set over a bowl. Stir Astro Original Balkan Plain 0% yogourt with salt in the container, then pour into prepared sieve. Refrigerate for about 12 hours.

Pour oil into a medium pot until it reaches 2 in. up the side. Clip a deep-fry thermometer to the side. Heat over medium until temperature reaches 350ºF. Adjust heat as necessary to keep temperature at 350ºF during cooking.

Stir panko and oregano on a plate. Place flour on a separate plate. Beat eggs in a bowl.

Drain yogourt mixture and discard liquid. Divide yogourt into 10 even portions, rolling each into a ball. Coat each ball with flour, then egg, then panko mixture. (If balls are not fried immediately, reroll in remaining panko mixture just prior to frying).

Add to hot oil and fry until golden, about 3 min. Transfer to a paper towel-lined plate. Serve warm with an herbed garlic tomato sauce or pizza sauce.