Back to Recipes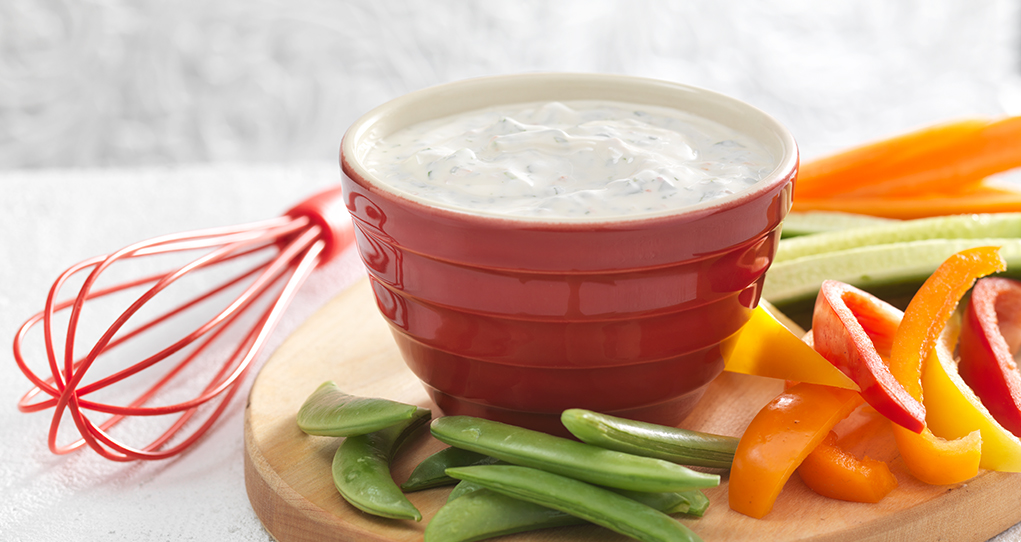 Ingredients
750g Astro® Original Balkan Plain 6% yogourt
3 tbsp (45mL) chopped fresh cilantro
1 tbsp (15mL) hot sauce
1 tbsp (15mL) fish sauce
2 tsp (10mL) granulated sugar
2 green onions, finely chopped
Zest and juice of half lime
Preparation
Line sieve with 4 layers of cheesecloth; set over bowl. Add Astro Original Balkan Plain 6% yogourt; drain in refrigerator for 1 hour. Discard accumulated liquid.

In medium bowl, combine drained yogourt, cilantro, hot sauce, fish sauce, sugar, green onions and zest and juice of lime. Serve with an assortment of cut vegetables and bread cubes.
Tip: Yogourt can also be strained in a yogourt strainer.