Back to Recipes
Salmon Steaks in Orange-Lime Marinade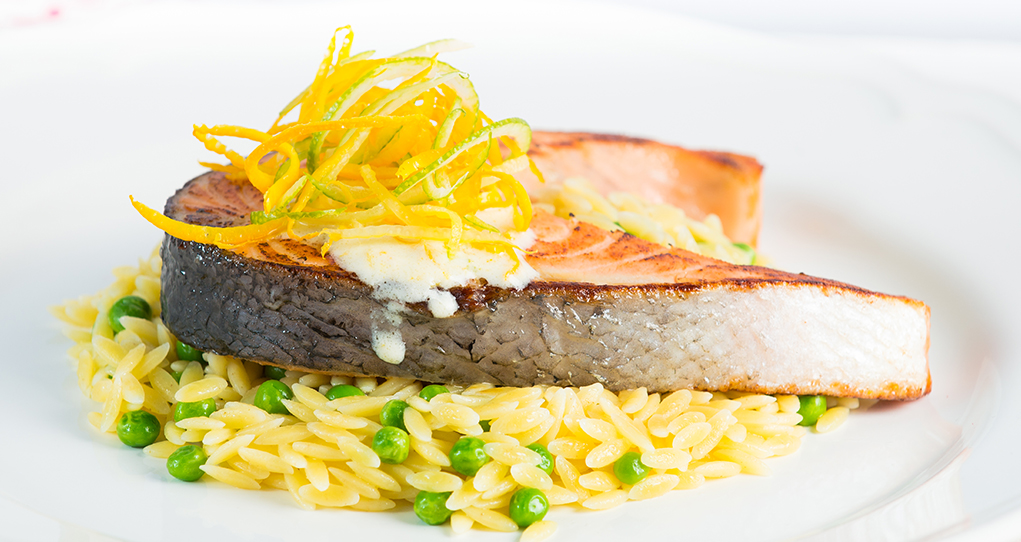 Ingredients
½ cup (125 mL) Astro® Original Balkan Plain 2% yogourt
1 tsp (5 mL) orange zest
1 tsp (5 mL) lime zest
¾ cup (180 mL) fresh orange juice
¼ cup (60 mL) fresh lime juice
3 cloves garlic, minced
1 tsp (5 mL) olive oil
4 1-inch (2.5 cm) thick salmon steaks
Garnish with strips of fresh orange or lime zest
Salt and freshly ground pepper to taste
Preparation
In a shallow glass or ceramic bowl, whisk together the Astro Original yogourt, orange and lime zest, juices, and garlic, mix well. Whisk in the olive oil and season to taste with salt and pepper. Lay the salmon steaks in the bowl and carefully turn to coat with marinades. Cover and let the salmon marinate for 30 to 45 minutes at room temperature.

Preheat the broiler or the barbecue, remove salmon and broil or grill approximately 5 to 6 minutes per side or until flaky but still moist.

Serve the salmon garnished with orange or lime zest and slices of citrus fruit.

Serve with orzo and fresh green peas for the perfect spring or summer supper.